Benzene — a clear, colorless liquid used in many industrial processes — can cause serious injuries and death. Our benzene injury lawyers will hold manufacturers responsible for improper use of this dangerous chemical.
Workers can suffer a variety of life-threatening benzene injuries and illnesses, including:
Acute myeloid leukemina (AML)
Acute lymphocytic leukemia (ALL)
Non-Hodgkin's lymphoma (NHL)
Multiple myeloma (MM)
Myelodysplasia
Aplastic anemia
Chronic myelogenous leukemia (CML)
Chronic lymphocytic leukemia (CLL)
How does benzene cause harm?
Inhalation of benzene vapors is the primary cause of benzene injuries. When inhaled, benzene goes through the lungs and is absorbed into the bloodstream. The risk of injury increases when workers are exposed to high concentrations of the vapors or long-term exposure.
Who is at risk for benzene injury?
Benzene is used at many manufacturing facilities, particularly those where chemicals or plastics are produced.
Chemical manufacturers that produce detergents, dyes, herbicides, insecticides and pesticides sometimes pose a benzene health hazard to works. And, the dangers are not limited to only the manufacturers' employees. The employees of companies who repair and maintain the equipment at these manufactures may be exposed to benzene vapors, as well as the employees that distribute and transport the products.
Workers who use resins or adhesives in their jobs are also as risk, as these compounds may release benzene fumes.
Workers who are employed at manufacturers who make Styrofoam, or synthetic polymers such as nylon are also at risk.
Can benzene hurt my family?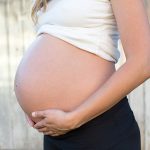 Benzene poses the same risks to children as adults. The risk to unborn children may be even greater. A woman who becomes pregnant, and is exposed to benzene at work, can pass benzene exposure to her unborn child through the bloodstream.
More About Product Liability
Contact An Attorney
Clark, Perdue & List investigates claims on behalf of worker and their families who have suffered injury or death caused by benzene exposure. If you would like more information, please contact us.
RECENT BLOG POSTS FOR PRODUCTS LIABILITY
A recent study conducted by the National Institutes of Health has shed light on a concerning association between a commonly used hair product and uterine and ovarian cancer. The research reveals that women who use chemical hair relaxers more than four times a year...
read more