Ohio Wrongful Death Lawyers Handling Dangerous Prescription Drug Cases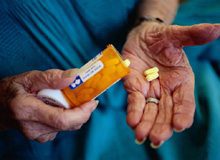 Recent studies indicate that more than 100,000 Americans die each year as a result of "adverse drug events." These are not deaths from overdoses or incorrect prescriptions, rather these
wrongful deaths
are caused from side effects from properly prescribed medications that are used as directed. To put this staggering number in perspective, 100,000 deaths is more than four times the number of Americans who die each year in traffic accidents. It is the equivalent of having five fully loaded 747 jumbo jets crash each week – one person dying on average every 5 minutes. Because "adverse drug events" are often unreported, many experts believe the actual number of yearly deaths attributed to prescription medications could be as high as 200,000.
Over 65 percent of Americans take at least one prescription drug. Sales of prescription drugs in the United States exceed $250 billion each year. Dangerous prescription drugs could have serious, sometimes fatal, consequences in any family.
Clark, Perdue & List
Clark, Perdue & List Co, LPA, is experienced in handling claims for wrongful death resulting from prescription medications. Contact one of our experienced Ohio wrongful death attorneys if you suspect that prescriptions drugs played a role in causing a death in your family.
RECENT BLOG POSTS FOR PERSONAL INJURY
Toys help children learn, develop, and explore their surroundings. While most toys are safe, some toys can lead to injuries. These injuries can be the result of a flaw in the product design but can also happen when the toy is used in a way that does not follow the...
read more