Ohio Attorneys Protecting Victims Of Uninsured Drivers
Driving a car without insurance is against the law in Ohio. Yet, a surprising number of drivers on Ohio's roads are uninsured. According to the Ohio State Highway Patrol, over 8,700 Ohio car crashes were caused by uninsured drivers in 2010. If you have been injured in a car accident caused by an uninsured motorist, you may need to consult an Ohio car accident attorney to explore your legal options.
Fortunately, there are steps you can take to protect yourself from uninsured drivers. Most importantly, make sure that uninsured motorist coverage is included in your own automobile insurance policy. Uninsured motorist coverage is designed to pay for your medical bills, lost earnings and other losses caused by a driver who has no insurance. Your insurance agent may tell you that uninsured motorists coverage is optional in Ohio and that your premium will be a little less if you choose not to have it. However, this important coverage is not nearly as expensive as the insurance needed to cover damage to your car, and it protects something much more important – you and your family.
Of course, drivers are responsible for the injury and damages they cause whether they have insurance or not. In our experience handling these cases, however, uninsured drivers rarely have the ability to pay for the damages caused by their carelessness with their own money, leaving the innocent victim to shoulder the consequences. Having your own insurance to protect you from uninsured drivers may save you and your family from financial disaster.
Protecting your family from uninsured drivers
Medical payments coverage may also provide partial protection from damages uninsured driver can cause. Most car insurance policies include medical payments coverage that will pay for medical expenses up to a set limit. That limit is determined by your policy and is usually anywhere between $2000 and $100,000.
Medical payments coverage only pays for medical expenses and does not usually cover other losses. It is also usually limited to medical expenses incurred within a certain period of time after an accident. For those reasons, medical payments coverage is no substitute for uninsured motorist coverage when it comes to protecting your family from uninsured drivers.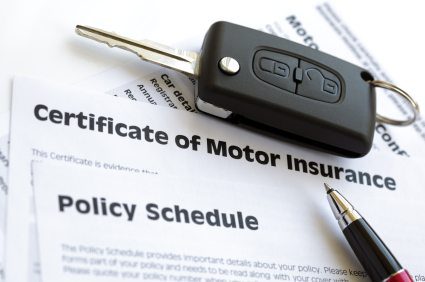 The car accident lawyers at Clark, Perdue & List have handled hundreds of cases involving uninsured drivers.
If you have questions about your rights after an accident caused by an uninsured driver, our Ohio uninsured motorist car accident lawyers are ready to help.
RECENT BLOG POSTS FOR CAR ACCIDENTS
As a driver, you have a solid understanding of Ohio's road rules – but if you're like most motorists, you're not too sure how to go about getting compensation for losses in a Columbus trucking crash. Is hiring a truck accident lawyer a must? Actually, no. You aren't...
read more